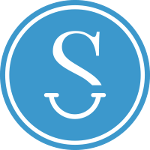 If you are a loyal reader of Fashion Dues, you are fully aware that I am reviewing the Smile Brilliant whitening system. After approximately six weeks, I did notice my teeth getting whiter. I have always used whitening toothpastes throughout my whitening journey, so my teeth were semi white. But now, I noticed that it really whitened my teeth. See for yourself. Look at my before and after pic. What do you see? I see a happier, whiter smile and you can do the same.
Let me just specify that you do have to dedicate yourself to a daily routine for best results. It will be some effort on your part. But, if you want good results, you must begin to commit to using Smile Brilliant everyday for six weeks. It was shipped in a white and blue box with #smilefearlessly on it and of course Smile Brilliant Company logo. Also, I noticed "Your New Smile Awaits." Oh really, I said in disbelief at
first.
Eagerly, I unpacked its contents and began to proceed with my Whitening system. I must say that in order to tailor this whitening system to fit you, you must adhere to the instructions carefully to get a mold of your teeth. You know, just like a dentist visit. Oh, this is Professional Teeth Whitening! Once you apply the clay mold, you have to return it to Smile Brilliant in a pre-paid envelope. This was the hardest thing for me to do! I don't like to wait for this process. It only took approximately one week, which wasn't too bad. I am just an instant right now kind of person though. But it definitely was worth the wait! My new gel trays fit my teeth LIKE A GLOVE!
Remember to READ the instructions carefully! Do not do as I did! I put the entire gel syringe in my tray and it oozed out all over my lips! However, I thoroughly read the directions to discover that only 1/3 of the whitening gel should be used! After that info, I was dedicated to read further and FOLLOW the instructions!
I didn't have any issues of sensitivity with my whitening gel, so the use of the desensitizing gel was not necessary. However, do you! If you find that you have the slightest irritation, use it!
For six weeks, I used this whitening system and I am well pleased. Please note, this is not a generic whitening system, this is high society results here!
Before
Sorry for so many pics....I was feeling good about my smile! I am shining brighter!